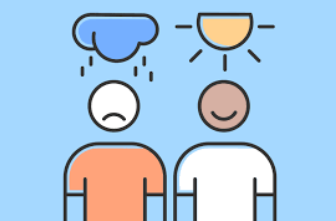 Dealing with SAD (Seasonal Affective Disorder)
When daylight hours start to decrease and it gets cold and dreary outside, many people may find themselves experiencing symptoms resembling depression during the winter months.
In this episode of The Viva Podcast, Jor-El and Rachel discuss the signs of SAD and the steps you can take to ease symptoms and feel better during the winter time.


What to Know About Seasonal Depression
Seasonal affective disorder, or SAD — a type of depression that occurs with the changing of the seasons — can affect up to 10% of people in the United States.
Read about some of the best ways to manage SAD, how long is lasts, and why you or someone you know may be experiencing drastic mood shifts this winter.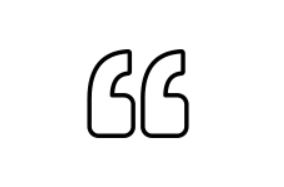 "Be strong now because things will get better. It might be stormy now, but it can't rain forever."
- Anonymous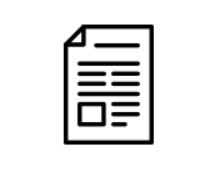 6 Tips for Overcoming Seasonal Affective Disorder
Even with small changes in your lifestyle, you could help yourself through Seasonal Affective Disorder. This article highlights six tips to help you find the mental relief you need to make it through the dreary winter months.


Winter Blues, Fourth Edition: Everything You Need to Know to Beat Seasonal Affective Disorder by Norman E. Rosenthal, MD
"Picking up this book is the first step toward feeling more energized, productive, and alive--all year long."
Whether you're having difficulties staying motivated or feeling down in the dumps now that the weather has changed, there is a high chance you are suffering from seasonal depression. This is a common occurrence for most people, but just because it's common doesn't mean it should go untreated or unnoticed. We all need a little bit of encouragement from time to time, but especially when we're feeling down. In this book by Norman E. Rosenthal, MD, you can hopefully find all of the insight and encouragement you need to get through this season of life and the ones to follow.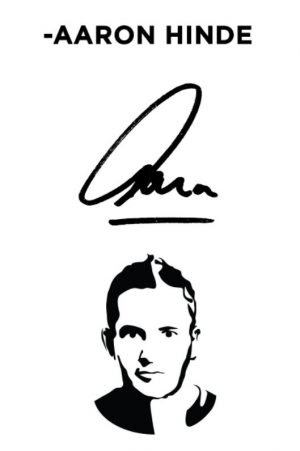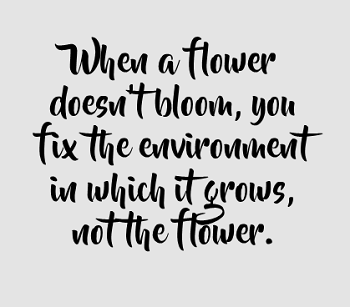 How Your Environment Affects Your Mental Health
The state of your surroundings can affect you mentally whether you know it or not. Things such as messes, dishes in the sink, the heat or the cold can affect your mood and can add to any stress you might be feeling. Most often these things are in your control to some degree, but if you share a house, apartment, gym, workspace etc. the maintenance of your environment is a team effort. It is very important to communicate your concerns if problems maintaining a space arise, this way everyone is on the same page and is aware of everyone's wants and needs when it comes to sharing a space.
Listen to host Diana Marie Keller talk about how the state of our environment causes us to feel.


The Link Between Your Surroundings and Your Emotional Well-Being
The condition of your environment can affect you in ways you probably didn't even realize. For example, if you're a student or work from home and your room is messy, you're more likely to get distracted and get off track. Studies have shown that clutter leads to more snacking, bad decision making and can even detract people from connecting with you.
Other than clutter and messiness, there are many other environmental situations that can affect you mentally and emotionally that are covered in this article.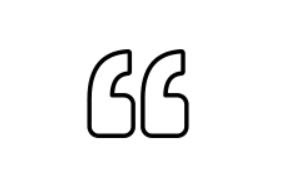 "Environment is the invisible hand that shapes human behavior."
- James Clear


Is It Time To Switch Up Your Space?
From aesthetics to people, how you surround yourself shapes who you are and how you function. In this article by Sara Lindberg, M.Ed she covers every aspect of your surroundings and how they shape you as a person. Notable factors include: Aesthetics, culture & values, people, sensory and familiarity. Read more to find out how these factors can affect you.


What Anyone Can Do: How Surrounding Yourself with the Right People Will Drive Change, Opportunity, and Personal Growth by Leo Bottary
People shape who we are. It's a fact of life. Whomever those people are can either benefit us or crush us. Even you as an individual require a team effort to grow and thrive, that's why having a healthy community to turn to is essential to grow as an individual.
Think about the people in your life. Your parents, siblings, bosses, partners, teachers, instructors, etc. and think about how they affect you. Every category affects you in some way and it is important to acknowledge that. In What Anyone Can Do, Leo Bottary elaborates on this topic and shares many key points in regards to the people in your life.

ROGUE 2022: TEAM FITAID RECAP FROM ROGUE INVITATIONAL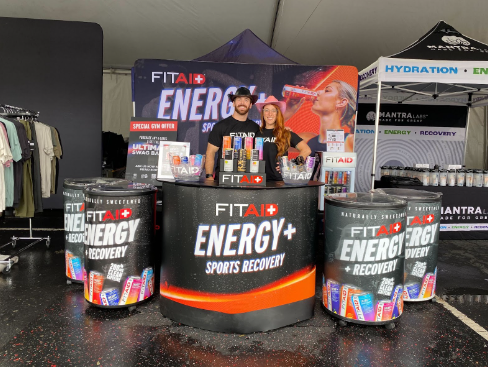 The statement "Everything is bigger in Texas" proved to be true as Team FITAID headed down to Austin, Texas to take on the Rogue Invitational. After a weekend of events, 2 #FITAIDAthletes podiumed. Emma Lawson and Jeffrey Adler both placed 3rd in their respective divisions, setting the bar for an exciting 2023! 
Off the competition field, FITAID ENERGY was the talk of the town! (or should we say vendor village). Our team was able to sample over 10,000 cold cans, hand out GO sticks and plenty of FITAID merchandise. It was pretty obvious that FITAID was deemed the "Unofficial Official Drink of ROGUE" during the 4 day competition by the spectators. FITAID ENERGY was a big hit as Mango Sorbet and Blackberry Pineapple were the first two SKUs to run out but all weekend, spectators enjoyed all FITAID ENERGY flavors.
We also want to give a HUGE shout out to GORUCK, 2POOD, and AIRFORCE SPECIAL WARFARE for partnering with us during the weekend and doing 5 different social challenges with the team. Be sure to check out those challenges in the highlighted links above! A huge thank you to everyone who participated as well!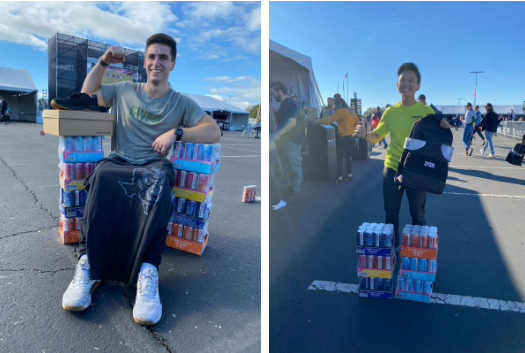 If you made your way to the booth during this event and got to hangout with the team, please share your photos on IG with the hashtag #FITAIDxROGUE2022. As we close out 2022, be on the lookout for Team FITAID in the new year at the closest event near you! 



Light And Mental Health: How To Create Big Shifts In Mood, Weight and More With Andy Mant
In this podcast hosted by Stegania Romeo and Katherine Griffiths, they speak with guest Andy Mant - a thought leader in the natural and artificial light space. They discuss the impacts of technology's blue light on our mental, physical, and hormone health. He shares the ways in which our natural circadian rhythm is disrupted. Your circadian rhythm is the rise and sleep cycle that follows the sun and helps our body to stay balanced and healthy. This disruption can cause stress, anxiety, depression, and even fertility issues. The good news: there are simple things everyone can do right now to course correct and feel better almost immediately.


The Benefits of Natural Light In The Workplace
Too many office buildings are dark, dull, and windowless. When considering the benefits natural light has on wellbeing, it's a no-brainer that workers should receive those benefits. Natural light helps maintain your body's circadian rhythm, which is linked to human's immune systems. Greater access to daylight may also increase employee productivity and creativity, in turn bettering performance and sales.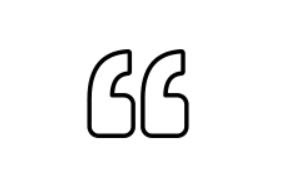 "Light is as fundamental to life as food, water, and air."
- Inge van de Wouw


Let the Sunshine In
The doctor's orders might as well include get outside in the fresh air and get some sunlight. In this article, Richard Schiffman discusses how sunlight can be leveraged to combat illness.
Natural light plays a role in the production of Vitamin D, an important regulatory vitamin in our immune systems. Light exposure also has a significant impact on our biological clocks, or circadian rhythms, which can affect the quality of one's sleep. Getting adequate exposure to natural light can help you lead a healthier and happier life.


The Healing Power of the Sun by Richard Hobday
This book provides scientific research on sunlight therapy and its ability to treat chronic illnesses. It reveals how sunlight can act as a natural disinfectant against bacteria and viruses.
It delves deeper into the impact sunlight has on eyesight, sleep, mental health, and the immune system. The Healing Power of the Sun shows how humans need sunlight for health and well-being and for vitality and happiness.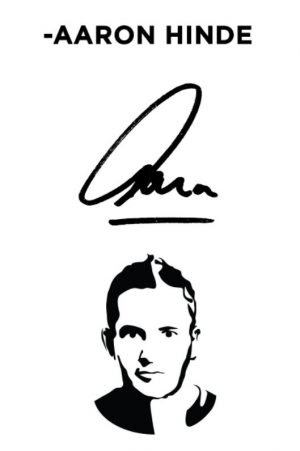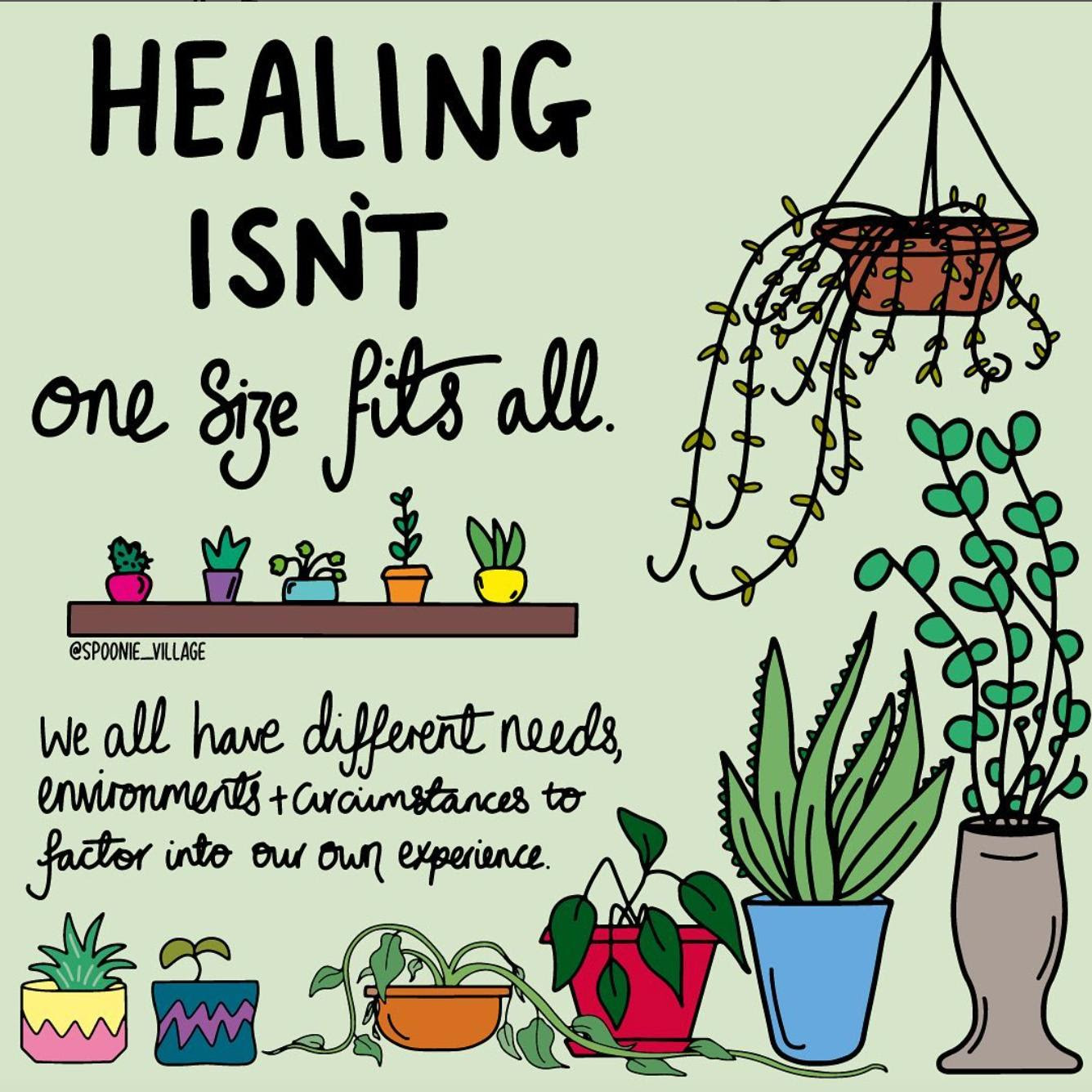 How We Actually Heal: Integration | Being Well Podcast
In this podcast hosted by Forrest Hanson, he and his dad, Dr. Rick Hanson dive into psychological patterns related to healing such as defense, fear, insecurities etc.. A key point in healing is being able to identify where you need to heal and acknowledging your behaviors and tendencies around it. Healing takes time, but with the right strategies and mindset, you will be able to overcome and heal from your wounds.


Why We heal: The Evolution of Psychological Healing and Implications for Global Mental Health
Learn how biological evolution has affected humans and our process of healing. Healing is a forever changing thing as time progresses and we learn how to adapt our ways to help us heal, grow and accept ourselves as human beings in this forever changing world.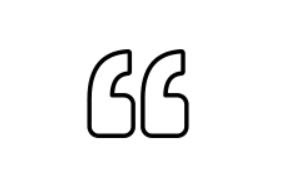 "My scars remind me that I did indeed survive my deepest wounds. That in itself is an accomplishment. And they bring to mind something else, too. They remind me that the damage life has inflicted on me has, in many places, left me stronger and more resilient. What hurt me in the past has actually made me better equipped to face the present."
- Steve Goodier


7 Self-Care Tips For Healing During Difficult Times
Healing from anything can be challenging and can be a long challenging quest, but there are some methods that aid us through this journey and help us to recover and grow from our past. Here are 7 self help tips for healing during difficult times from Brightly to help you wherever you are on this journey of healing.


The Body Keeps the Score: Brain, Mind, and Body in the Healing of Trauma by Bessel van der Kolk, M.D.
"Trauma is a fact of life."
It doesn't matter who you are or how you were raised, everyone is recovering from something traumatic in their life no matter how big or small that is. Our traumas literally shape who we are as a human being, so it is important to see our past experiences as opportunities to learn about ourselves and grow as an individual.


BONUS:
Experiencing Life Fully | The Bledsoe Show
A life fully lived & experienced… what does that even mean? What does it look like?
I talked with Mike Bledsoe about my own experience...from bankruptcy, to the "top of the mountain", to losing almost everything in fires, family dynamics, and creating even more beauty from the ashes. Listen to how I healed during my own difficult times.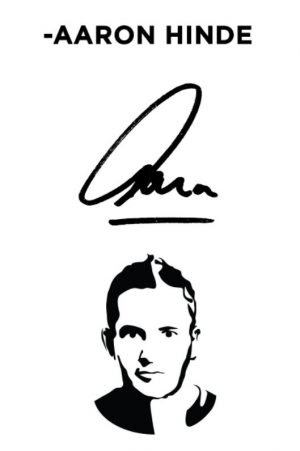 Easy Ways to Get More Protein in your Diet
As a busy mom of 3 under 3, it can be tricky to hit all my macros every day, ESPECIALLY when it comes to protein. I just wrapped up my first cut postpartum, and while it actually wasn't as difficult to tackle as I imagined (shout out PLANNING AND MEAL PREP), I did find myself struggling to get my protein in some days.
While ideally we can hit those numbers from our meals - whether it be through meat, chicken, eggs, beans, whatever - sometimes it's just impossible when you are busy. Don't let being busy block those goals though, mama! Here are a few favorite and easy ways that I have relied on over the years to help get more protein in my diet. 
1. Non-fat Greek yogurt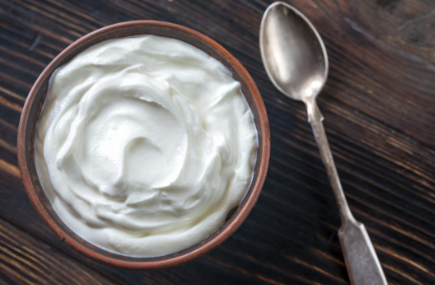 One of my all time FAVORITE foods, cutting or not. Greek yogurt can be dressed up in so many ways - used in breakfast parfaits, sweetened with zero calorie sweeteners (even splash a bit of vanilla in with it too), flavored with a low calorie drink mix (like Crystal Light or some BCAAs), or even used as a swap for sour cream in tacos.
The macros on 0% Greek Yogurt are amazing - the Chobani one I use is 0g F / 6g C / 16g P.
2. Light string cheese

Your girl LOVES cheese. Loves it. Unfortunately, cutting doesn't always leave a ton of room to indulge on cheese. However - we do love ourselves some string cheese and how macro friendly it can be. This is a great snack that I pack a ton of when we are away from the house for a bit, because between myself and my two toddlers, I know they will get eaten!
Macros always vary quite a bit on these from brand to brand, but lately I've been loving the Sargento ones, which also happen to have the best macros I've seen! These come in at 2.5g F / 1g C / 5g P.
3. Low-fat cottage cheese
For years, cottage cheese freaked me out. I think it was a texture thing, and I avoided trying it at all costs. And then one day, I took a chance… and I fell in love. This is another dairy product that can totally be made savory or sweet. I am all about adding a little sweetener and eating it with diced fruit! However you choose to enjoy your cottage cheese, it is a great, macro-friendly way to get in more protein.
I like this one from Good Culture - it is 2% milkfat and has some awesome macros at 2.5g F / 3g C / 14g P.
4. Fairlife milk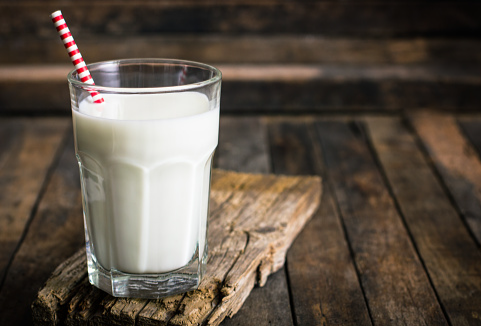 Sorry, sorry, I know - tons of dairy in this list. Truly though, nonfat or lowfat dairy are great options to get that protein in. My favorite milk is made by Fairlife! Their milks are ultra filtered and have higher protein and lower sugar than standard milks. They are also lactose free - so good news for those sensitive to dairy protein!
When cutting I typically buy their non-fat option, which has the macros 0g F / 6g C / 13g P. It is perfect to pair with some cereal or as the base of a protein shake!
5. Meat bars or sticks
Having a shelf-stable protein source you can easily leave in your gym bag, purse, or diaper bag is something any mom needs. Protein bars can sometimes upset my stomach, so I looked for an alternative option - and this is it! I personally love dried meat bars or meat sticks. These ones from Apex Protein Snacks / Bowmar Nutrition are super satisfying and made from high quality beef. They come in a variety of flavors too, which is a bonus!
The meat bars are 7g F / 0g C / 16g P and the meat sticks are 8g F / 2g C / 10g P.
6. Protein powder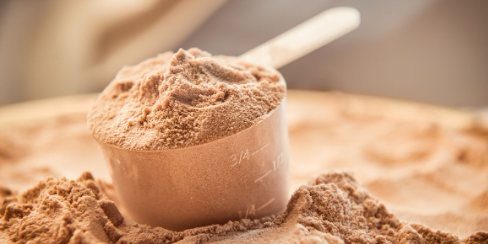 This one comes as no surprise! One of the easiest ways to get some more protein in your diet - a protein powder! Whether you're interested in going the traditional whey protein route, are looking for something non-dairy (like an egg based protein), or even vegan, there are tons of protein powders on the market to help you meet your individualized needs.
Protein powders don't need to just be used as a protein shake! I love to mix protein into my oatmeal, my iced coffee, my baked goods (including pancakes and waffles!), or blended up in a smoothie. The options really are endless!
What are your favorite (and easy!) ways to get more protein when life is busy? Share in the comments below!
Top 5 Work From Home Exercises
Working from home has been around for quite a long time in most parts of the world. However, it is gaining popularity and being normalized more than ever now. Moreover, it has proved to bring about several positive changes in people in terms of positivity, creativity, and mental and physical effects.
At the same time, it has decreased daily physical activity to a great extent. While exercising is not just a task but a way of healthy living, it is necessary for every person to exercise daily and live a healthy and balanced life.
If you work remotely and are worried about how to exercise at home, we are here to tell you about five exercises you can do while still working from home.
1. Walking Every Day
Walking is the most straightforward exercise you can perform, yet it is the most impactful. You must have heard about your trainer or any other professional's recommendation to walk 10,000 steps daily. This is because walking daily is the best way to boost your energy.
10,000 steps are equivalent to roughly five miles of running or walking, depending on your speed. If you start your day with a walk, it would be the best option as you can inhale fresh air and boost your energy.
If it's impossible to complete your steps right in the morning, you can break them up into short intervals during your day or after work.
2. Doing Pushups with Home Furniture
What is better than utilizing your work-from-home equipment and furniture for exercise? You can do various kinds of pushups by using your equipment and furniture; for instance:
 

Pushups on Desk

: You can place your hands on the desk in a pushup position and use your arms to bring your body up and down.

 

Tricep dips

: You can bend your arms at a 90-degree angle on the chair you use and then push up and down.

 

Pushups by Wall

: You can even perform pushups by placing your hands on the wall in a push-up position and then pushing yourself back and forth.
3. Set a Time to Get Yourself Moving
To avoid sitting down for extended periods, you can set up a timer on your watch, phone, or laptop to get moving. Set a timer for every hour, and when the alarm rings, you can run within a specified place, do jumping jacks, or take a stroll around the house to move your legs and body.
Sitting constantly in the same position for hours can significantly harm your spine and posture. This is why it is best to stand and move in short intervals.
4. Squats to Improve Your Sitting Posture
Squats provide stimulation and strength to your muscles and joints, and also improve your sitting position. Repeated squats can even strengthen your hamstrings and quadriceps. Whenever you finish a call or meeting, do a set of 10 chair squats before sitting down.
You can do this by going low on the chair and standing back up. With this exercise, you will see how relaxed and strengthened your legs and back will feel after this.
5. Standing and Stretching During Calls
Sitting straight away in a row for hours can cause lethargy and laziness. You can stand and stretch during office calls or meetings online. When you stand, your muscles stretch and relax, providing proper blood flow to your body.
So, make it a habit of standing and stretching during calls and meetings, so your legs and back receive proper blood circulation and your muscles relax from being still in the same position for hours.
Working out during work-from-home sessions might seem complicated, but it is not impossible. You can just manage your time and try to do these little exercises to keep your body pumped and boosted throughout the day.
What are some of your favorite exercises while working from home? Tag is on Instagram! @FITAID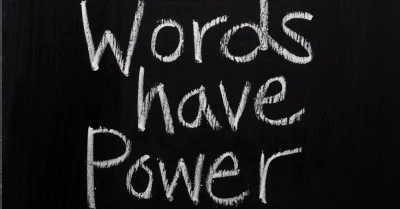 The Power of Your Words to Shape Outcomes
Your mindset affects the way you think, which affects the way you act and what you say, which affects how you are viewed by others. Especially as a leader, or someone who has authority, it is important for you to not only watch your words, but also the thoughts you have before you speak your words. Listen in on this episode of Full Focused hosted by Michael Hyatt and his daughter Megan Hyatt Miller for more.


Your Words Have Impact, So Think Before You Speak
Words are arguably one of the most important tools humans have. How you use this tool can affect people for a very long time, if not, forever. It's important to take a minute to evaluate what you're about to say before you say it. Whether you're talking to a coworker, a relative or a child, your words linger and can be taken to heart, even to people around you who you might not even be talking to directly.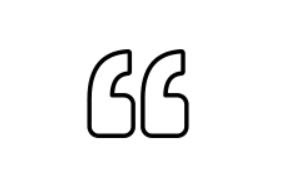 "The tongue has no bones but is strong enough to break a heart. Be careful with your words."
- Anonymous


Choose Wisely: How Our Words Impact Others
Your words have meaning and can make a difference, so always speak with mindfulness. Even a simple comment can forever make an impact—either uplifting or defeating. Encouraging words are a powerful force, but discouraging words are equally powerful, so make sure to choose wisely.


It's the Way You Say It: Becoming Articulate, Well-Spoken, and Clear by Carol A. Fleming
The way you sound and the way you speak have an impact on what you are saying and who you are saying it to. Through this book we learn how to reconstruct our vocabulary and speech to effectively communicate to who we might be speaking to no matter who they are. Take a step back and reevaluate your speech and implement changes that can change the impact you have on not only others, but yourself as well.


BONUS:
Upgrade your language to shape your life using Procabulary, a course to optimize both personal and professional communication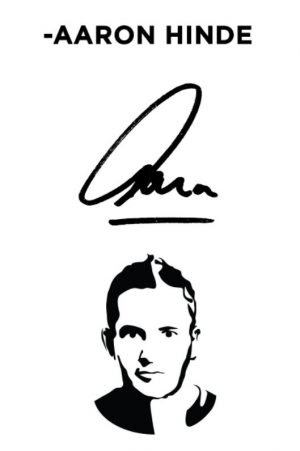 Paleo Recipes: Dos and Don'ts
Several diet plans and regimes are being followed to live a healthy and nourished life. One such diet is the Paleo diet, which contains everything eaten by "early" humans, such as fish, meat, vegetables, and fruits.
This diet excludes all kinds of dairy and processed food items, since they are artificially produced or processed. This diet is gaining popularity because of its innumerable health benefits related to lowered blood pressure, lowered glucose level, and improved cholesterol.
If you are also thinking about jumping on the bandwagon and adding paleo recipes to your diet, here is a list of all the dos and don'ts you need to know about.
Paleo Recipes: Dos
Here are all the things that you should add to your paleo recipes for a balanced diet:
Seafood
You can add shrimp, salmon, and non-breaded calamari, as they are a healthy option for any lunch, dinner, or breakfast meal.
Meat
In paleo recipes, you can add as much beef, meat, pork, chicken, and bacon as you want, because they are beneficial and have no adverse side effects. Remember to be careful when you eat or order fast food from outside, as items like burgers can consist of non-paleo items, such as bread crumbs or eggs.
Nuts and Seeds
You can munch on as many seeds and nuts as you want, since your body can easily digest them. You can also incorporate these nuts and seeds in your recipes, such as spreads, sauces, or essential food items.
Fruits and Veggies
Fruits and veggies are a healthy aspect of any diet. For paleo recipes, you can also add grilled veggies in any of your salads for evening meals and enjoy berries in the morning with eggs or salads. Just be mindful that many sauces and salad dressings are not paleo-compliant.
Paleo recipes: Don'ts
Here is a list of things that you should steer clear of when making your paleo recipes:
Alcohol
If you want to follow a strict paleo diet, remember that it does not contain booze. Alcohol is empty calories and does not have any proven health benefits.
Sugar
Sugar plays a negative part in most diets, because it can lead to weight gain and certain diseases. Even consuming a dash of sugar in your coffee or any recipe is considered a strict offense in the paleo diet.
Grains
Grains lead to much other modern-era pasta, pastries, bread, and quinoa. Avoiding all these processed items is the soul of paleo recipes. Paleo diet followers believe that our bodies aren't well equipped to digest such foods; eating them may lead to a myriad of health problems.
Legumes
Peanut butter, beans, and hummus are all products of the modern era and are strictly prohibited in paleo recipes.
Dairy
According to paleo devotees, humans were never designed to eat or drink anything made from an animal's milk. This is why dairy products like cheese, milk, and butter are all off-limits in paleo recipes.
Bottom Line
Paleo recipes are a great way to nourish and protect your body from all processed and man-made food items. Above mentioned tips are the basic do's and don'ts of paleo diets to help you stay on track of your own paleo diet journey! 
What are some of your favorite paleo recipes? Tag us on Instagram! @FITAID 
Cold Plunges and Ice Baths: Is This Recovery Right For Me?
Taking a dip into an ice bath after an intense workout isn't a new form of exercise recovery; while more research certainly needs to be done in order to determine if ice baths actually aid in decreasing the pain of sore muscles, it does seem like this cold-water immersion positively impacts many people. 
Essentially, the goal is to immerse yourself in ice-cold water (less than 60 degrees Fahrenheit) and stay in it for 10-15 minutes. This process has a few potential benefits, including a decrease in core body temperature, a reduction in inflammation, a decrease in soreness within the muscles, an improvement in mood and mental health, and a decrease in blood pressure, to name a few.
Even with all of these potential benefits, some information states the opposite! For example, one small study from The Journal of Physiology debated the efficacy of ice baths for muscle soreness; the research enlisted nine young males who participated in resistance training exercises for the lower body. After the workouts, they either did cold water immersion or active recovery. The end research noted no difference in overall recovery between the active recovery piece and the cold-water immersion! This is a small-scale study, so obviously, more in-depth studies need to be completed – it is an exciting way to look at the benefits of ice baths, though. 
This study is intriguing since a large majority of people believe that taking an ice bath can decrease muscle soreness (more so than hopping on a bike for a period of active recovery post-workout). However, whether this is a fad, a placebo effect, or it really does work, it will take much more research to determine how the cold-water immersion actually affects the body. 
While it might sound lovely to dip into the next ice bath that you come across, please be aware that this type of recovery is not meant for everyone. Always speak with your physician before trying a cold plunge in order to determine any contraindications that might adversely affect your health. Hypothermia is undoubtedly a factor to consider when using ice baths, so utilizing these resources with the help of trained professionals is highly recommended. 
Regardless of how you feel after a cold plunge, make sure that you incorporate other recovery avenues as well in order to have a well-rounded workout routine! 
What workout recovery methods do you stick to in your routine? Tag us on Instagram! @FITAID